Fake reviews have become the scourge of honest eCommerce, but fortunately there are ways to identify patterns in such reviews and differentiate them from the other genuine reviews. While big players like Amazon have long been hesitant to take necessary action, there are other platforms that have rushed to clear things up.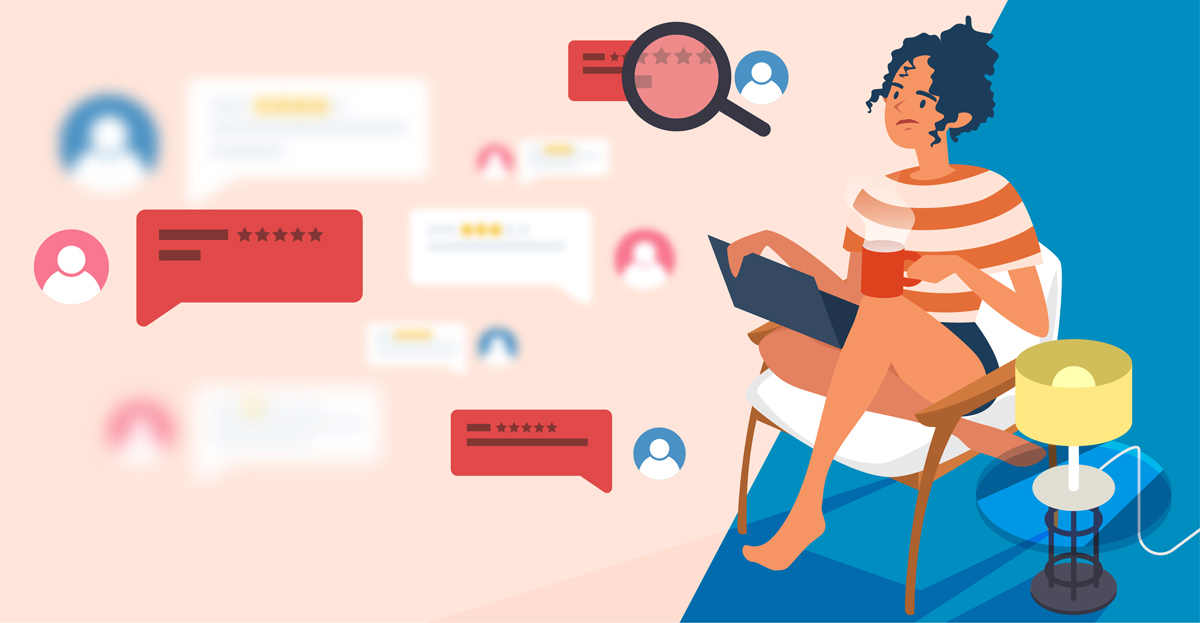 The internet is drenched in 5-star reviews—some genuine, many paid for—making it difficult to make truly informed decisions. According to reports, at least 30% of all the reviews on Amazon are inaccurate (Amazon claims inaccurate reviews to to be less than 1%). It is interesting to see that even after spending around $400 million last year to guarantee protection to customers from fraudulent reviews, Amazon has still made little headway. The worst part is, it's not just Amazon. TripAdvisor recently reported that its in-house review analysis system declined to near about 1.4 million review submissions of the 66 millions received. Similar fake review reports have also been found on Sephora, the leading one-stop-shop for beauty.
Some people are indifferent to this illegitimate side of product reviews because they feel that one or two fake reviews doesn't make any difference. While that may be true, there are many cases where the number of fake reviews is close to or even exceeds that of genuine reviews posted by genuine customers. This causes the product to have a misleading rating (based on average positive reviews) which is arguably illegal in a lot of places—it constitutes fraud. For example: If you need to buy a GoPro camera and are skimming through the options available online, chances are fairly high that you'd notice products that have an average four-or-five star average. Now, while you may dig into each review to understand the pros and cons of the device, others may not and would rely entirely on the ratings to complete the purchase. This is where lies get converted into money, money for quality that doesn't exist!
Even though currently fake reviews are outnumbering genuine reviews, there are still ways in which you can identify them and help others online be cautious. Here are some of the tips to do so:
Spotting Fake Amazon Reviews:
Using Fakespot
FakeSpot is a free online tool that was designed entirely to spot fake reviews on Amazon. It assists customers all over the world before completing their purchase online. For example: When you are purchasing a wireless bluetooth speaker, you can always be double sure about the reviews posted on the website.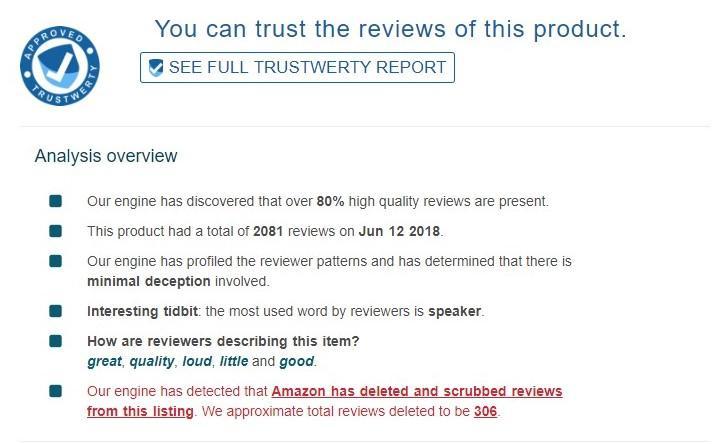 This tool uses several number of factors to generate results, including mismatched dates, errors, purchasing patterns, word selection, reviewers' experience and more. The best part is, if there's a review which consists of only words like 'awesome product', it would most certainly be labeled as unreliable.
Using ReviewMeta
ReviewMeta is a great tool to evaluate Amazon reviews and has an entirely different approach than that of Fakespot. Instead of labeling a review as unreliable, it reduces the weightage of the reviews that seems suspicious or paid for. The creators of ReviewMeta claims that it runs 12 different tests to determine any unreliable reviews or suspicious traits.
Keep Your Eyes Open: Common Signs of Fakers
If you're a keen observer, here are some proven strategies that you can use.
Analyzing the language and tone of the review
There's a certain pattern when it comes to fake reviews. Be it sounding too-good-to-be-true, or more like an infomercial, the chances are highly likely it's a fake review in disguise. Professional essay writers and other people who work with academic or marketing texts on a regular basis can notice an unnatural tone right away.
Looking out for Similar Keywords
Most paid reviews are provided by the sellers and they include identical or similar phrases in multiple reviews. Particularly of note is if they use somewhat awkward grammar to try to cram in exact-match keyword phrases.
Calling out positive reviews without any details
In 90% of the cases, you may have come across reviews that are one-worded like 'awesome' or 'best ever' without bothering to provide any explanatory details. These are obvious signs of a review being fake—it saves fake reviewers time having to customise anything and lets them focus on volume.
Look for 'verified purchase' labels:
After many reports about reviews being fake on Amazon, it updated its system by generating a badge for reviewers who purchased a product, including the order id, product id and date of delivery to deem it a verified purchase. This adds more weightage to the review and has a fairly good chance of conveying the legit rating of the product overall.
Final Thoughts
What can you make of all this? Can reviews on eCommerce websites be trusted at all?
Well, there's no perfect answer to that. According to experts, it's impossible for someone to definitively determine whether a review is 'fake' or 'real' with total accuracy. Not even machine learning can do that, not yet anyway.
The purpose of tools like Fakespot is to make it easier for you to recognise fake reviews on your own. These tools also take away any artificially inflated ratings and give the product an equally likely chance to be a genuinely good or bad product. My take on this would be to take everything with a grain of salt. Don't rely entirely on what you read or see, use what tools you have available to you and apply a generous helping of common sense whenever shopping online.
It comes back to that timeless quote, "quality over quantity." Whether it's a product, service or general business review, it's better to have real, meaningful reviews rather than hollow words that provide a dishonest reflection. Quality assurance is certainly something we follow at CodeClouds and is one of the reasons our clients keep coming back.